Fun with Mike
Place cursor over picture, click to enlarge,
then click-and-drag to move, use arrow keys for previous/next
Mike...
- gone but not forgotten...
- My brother, Rusl's brother-in-law
- Mike was my only, older, blood brother
- I have known Mike all my life
- Rusl has only known Mike since 1966
- Mike turned 65 on June 13th
- Mike is a Brother of James W. Marshall, E Clampus Vitus® #49
- Mike went to the Golden Hills on July 29th 2015, Clamper Year 6020
July 2nd, 2015 / Thursday: showed Mike these pictures in the Travis A.F.B. hotel room...
...they brought a smile to his face...

circa. 1966...
(Mike wore this shirt until the holes all met)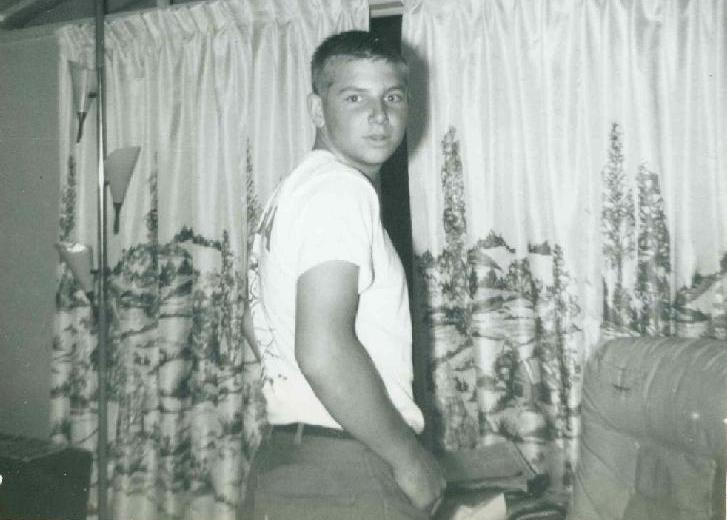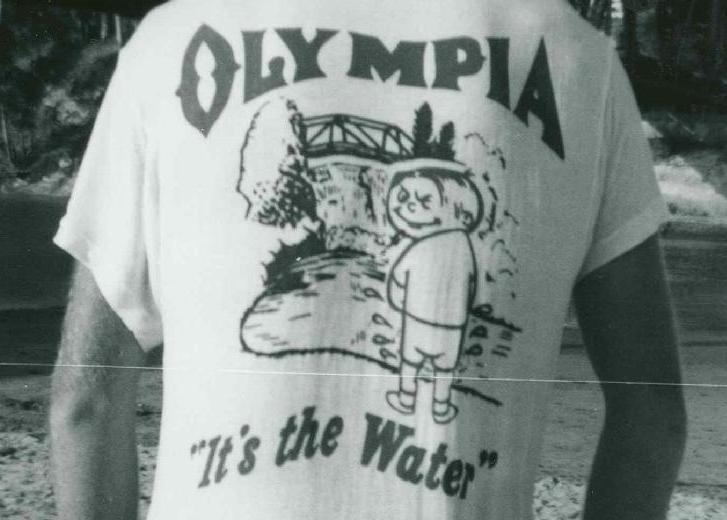 circa. 1967...
(baaaaaad asssss)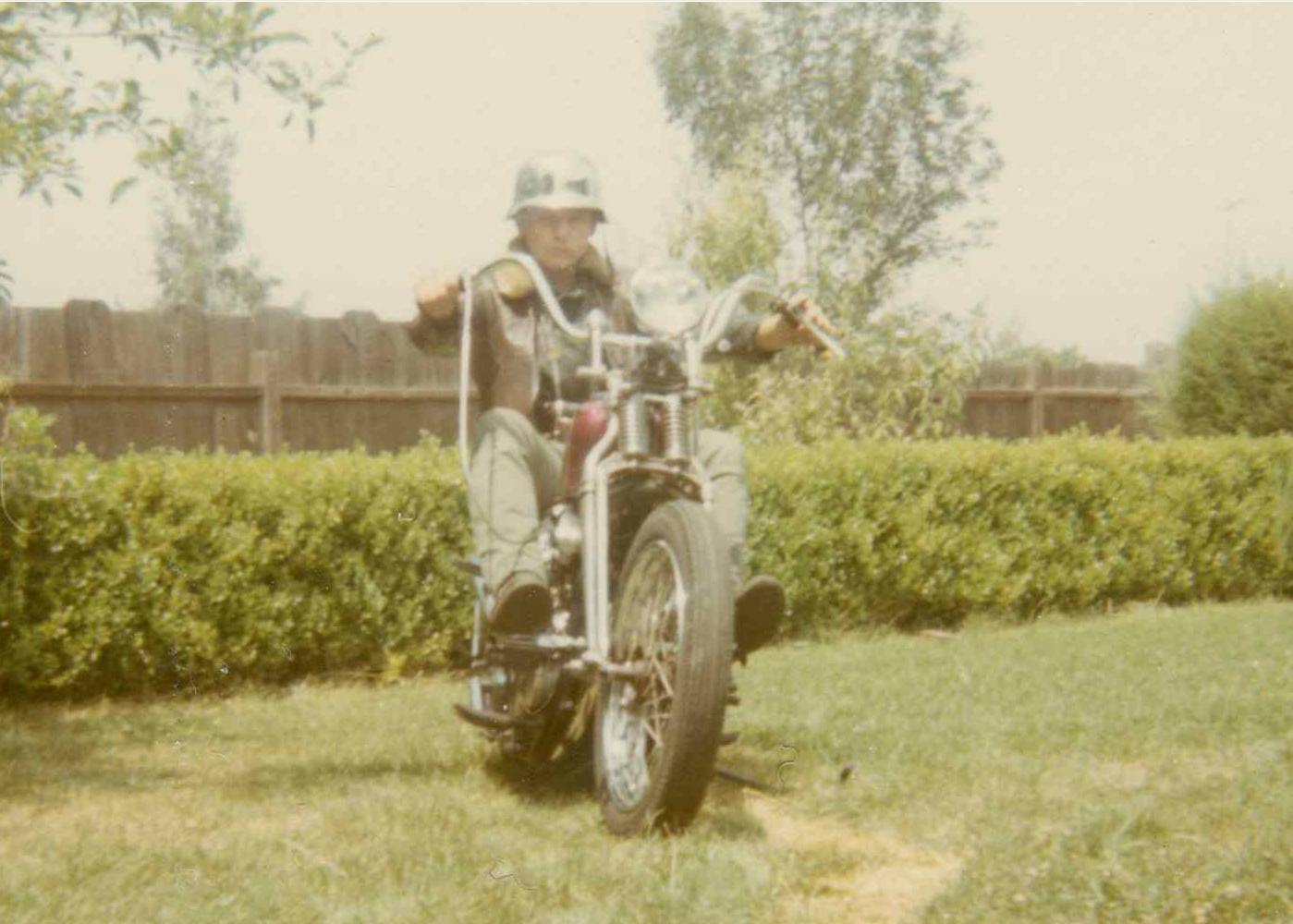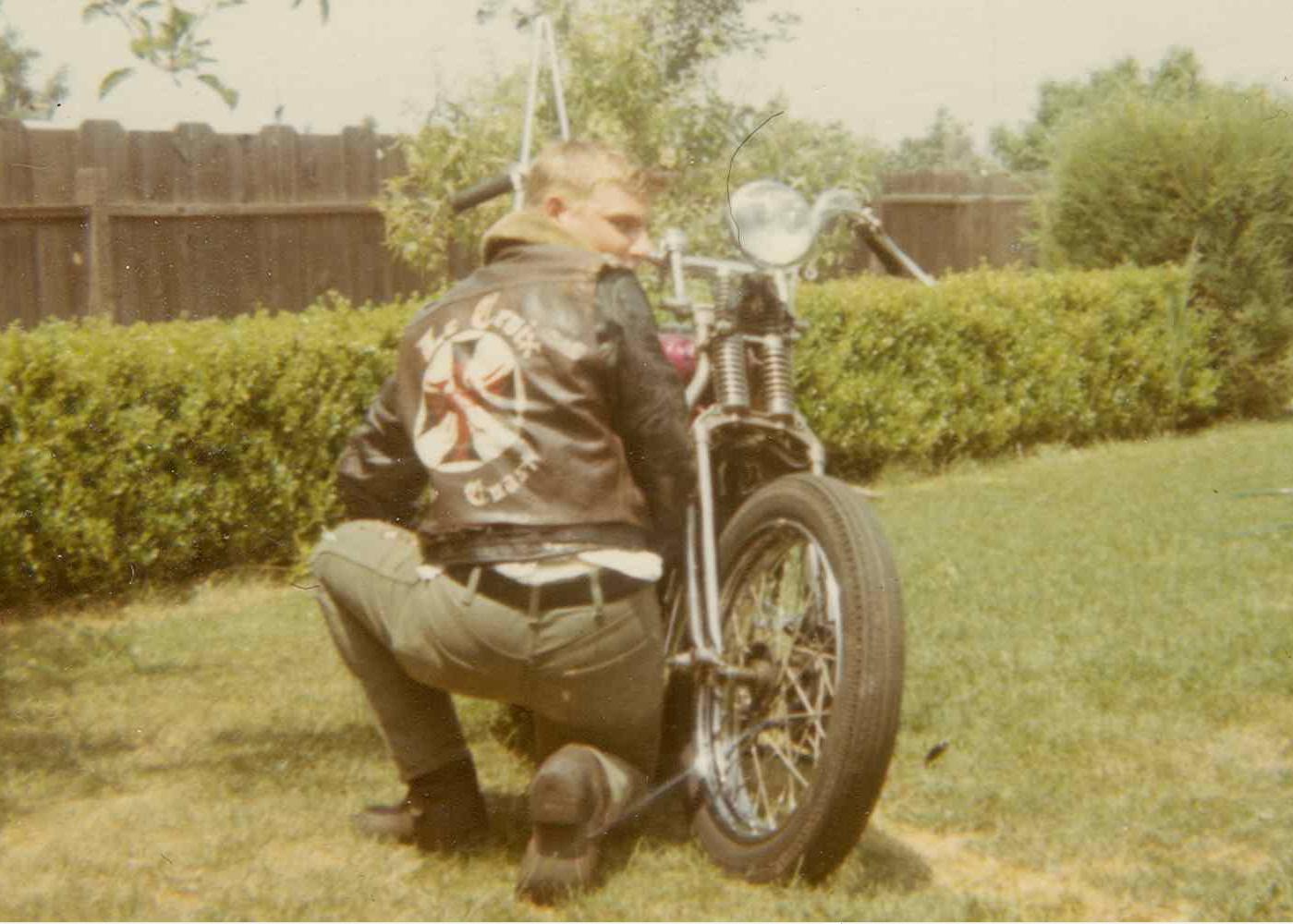 ... insert years in special forces and as a deputy sheriff in Eureka...
Note that Mike saw it all in the special forces, from desert to jungle, and, although the specifics of the missions he went on remain CLASSIFIED today, some details were revealed, e.g., on a jungle drop, Mike climed onto the top of a hill to get his bearings, however the hill "collapsed" under his weight and he fell into the hill only being stopped by his rucksack, turns out the hill was actually a termite mound, a large termite mound, he scrambled out of the mound and stripped right there on the spot as termites were attacking his ars; e.g., on a desert deployment he was tasked with detonating some live ordinance, which, as it turned out was more than was anticipated and was closer to the base camp than anticipated resulting in a shock wave that blew some windows out and his being called into the commander's office, he was subsequently told that if he ever had such a task to do again to inform the commander because - he wanted to go and watch; and, e.g., when being dropped into a remode area (an area without any beer) Mike would pack an extra duffle bag full of Coors to take with him resulting in coming down a little hotter than normal, but, he would drop the extra duffle bag just before touchdown... sometimes...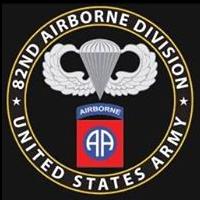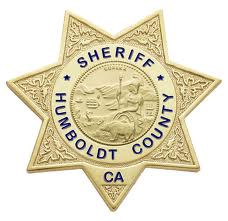 13JUL03: Mike and Jake...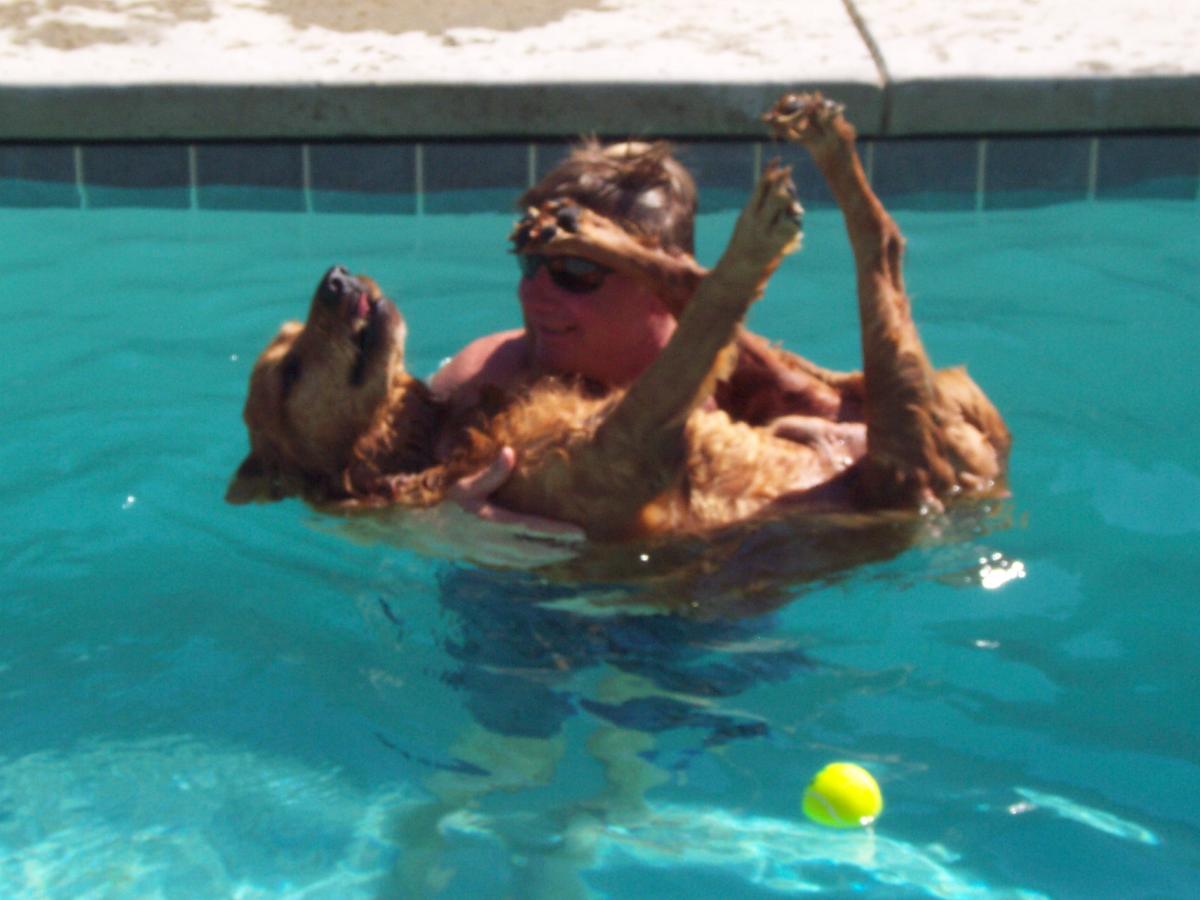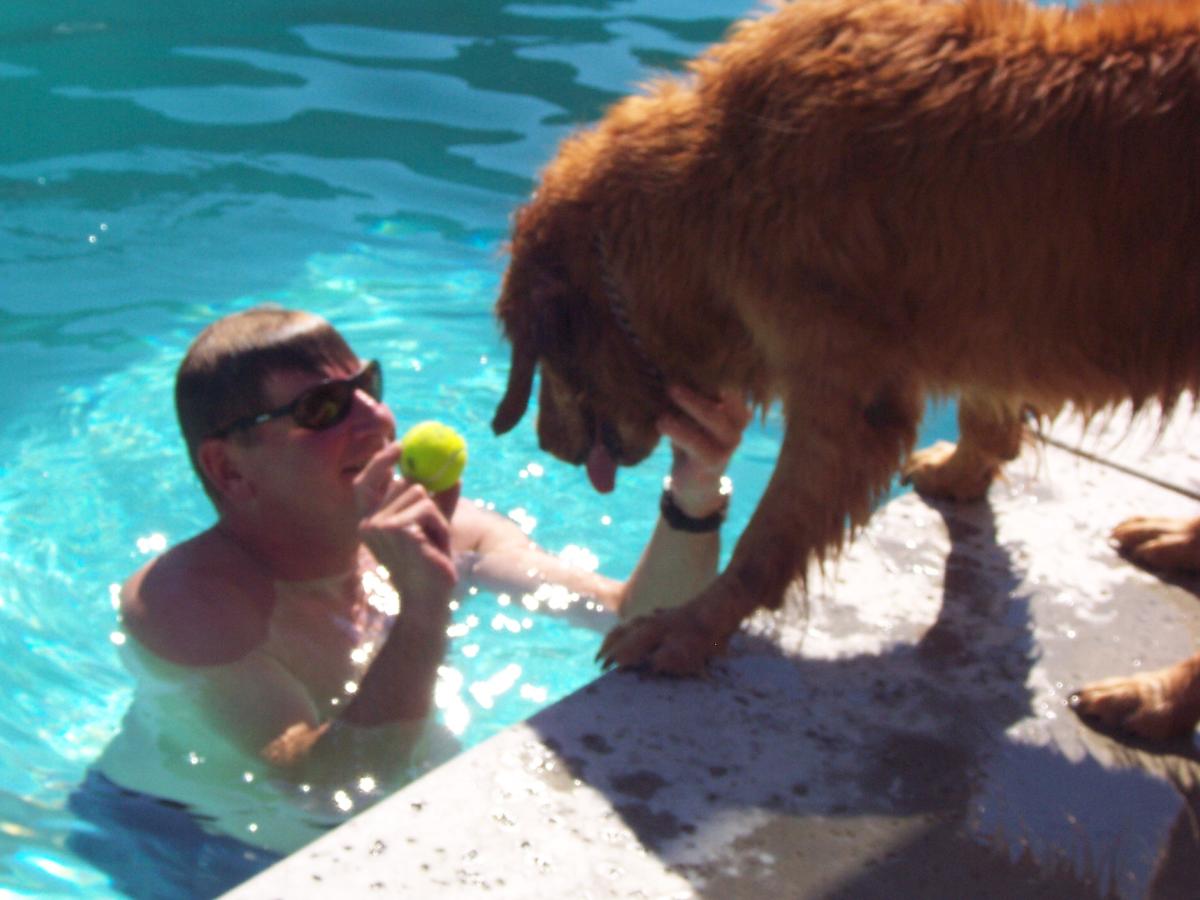 02JUN06: Mike gets his 2006 XL883 Custom Smorthner...
(bought at Hangtown H-D in Placerville (now closed))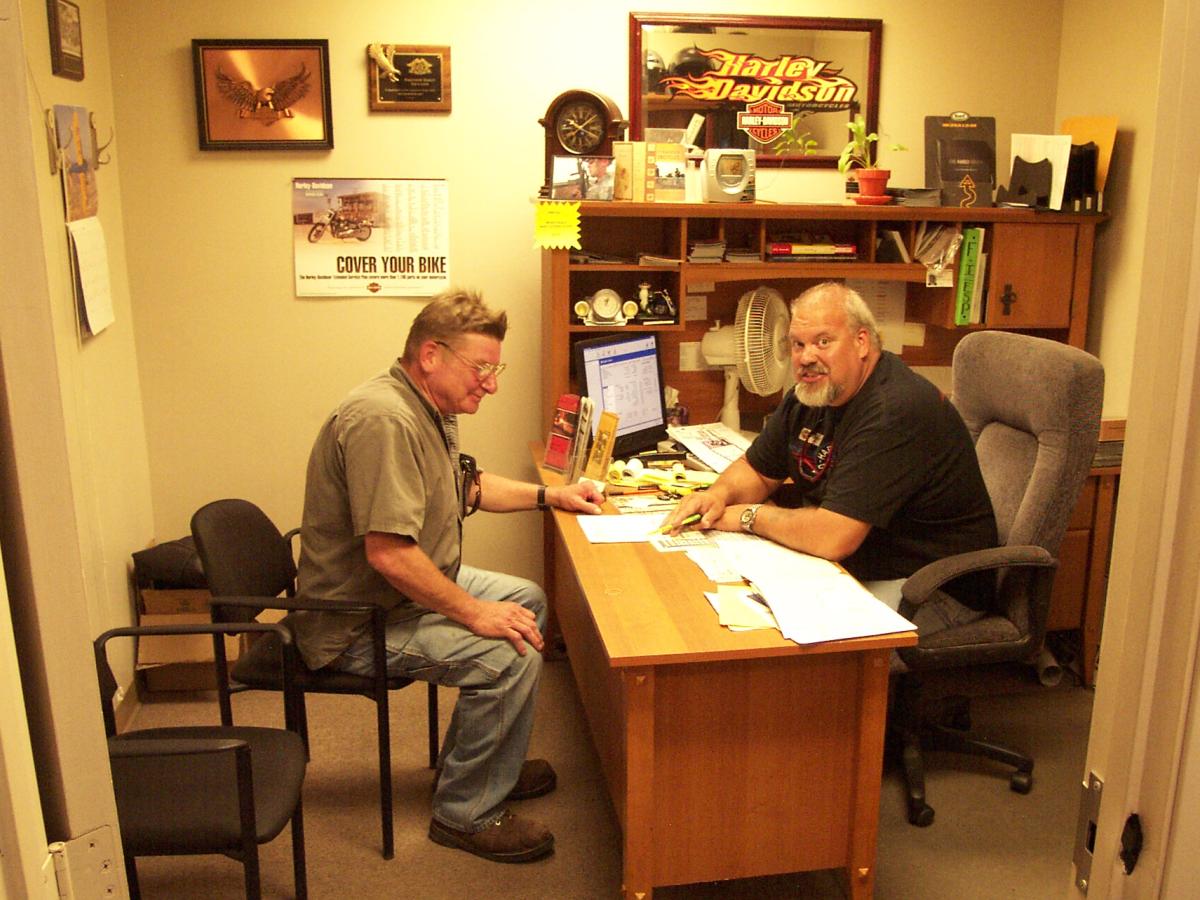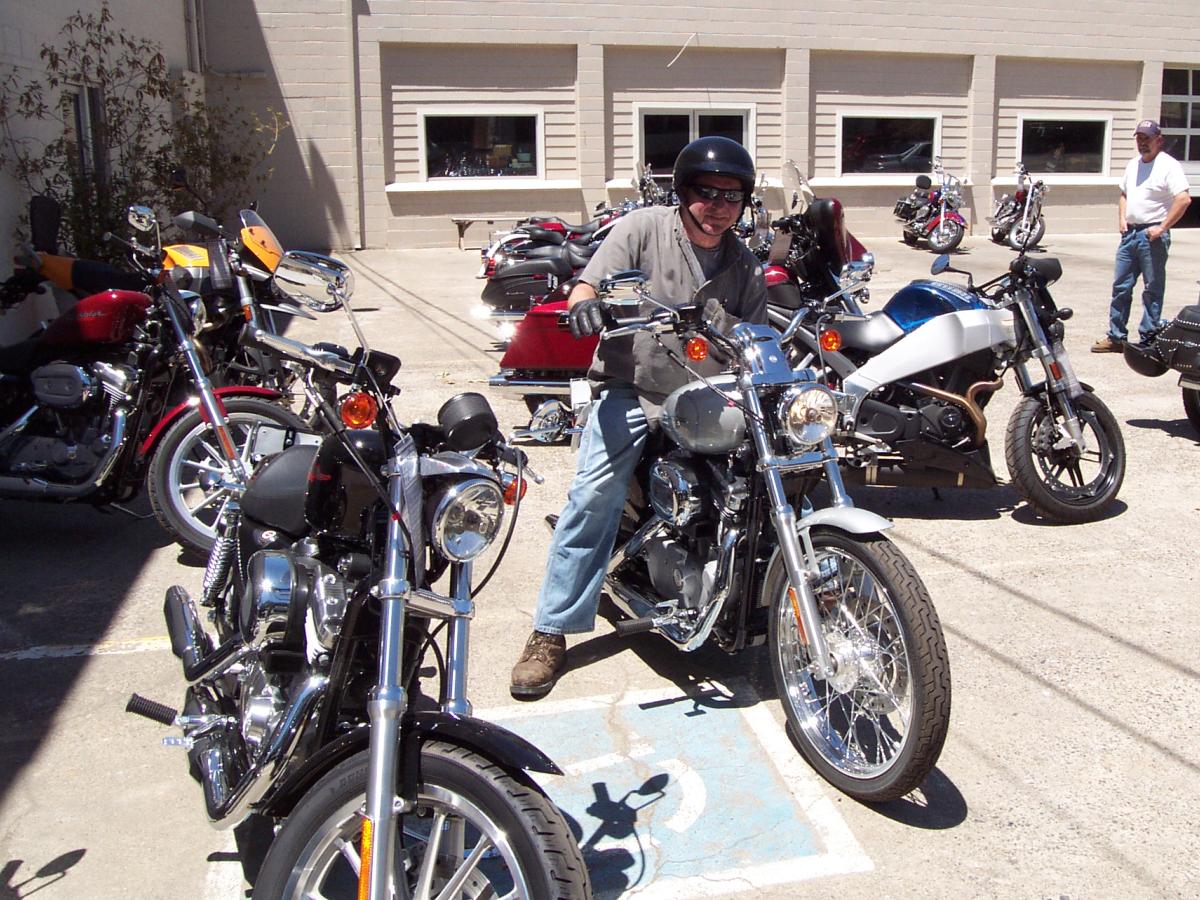 ... 09JUN07: Redwood Run...
(Rusl & I gave Mike a Redwood Run ticket for his birthday)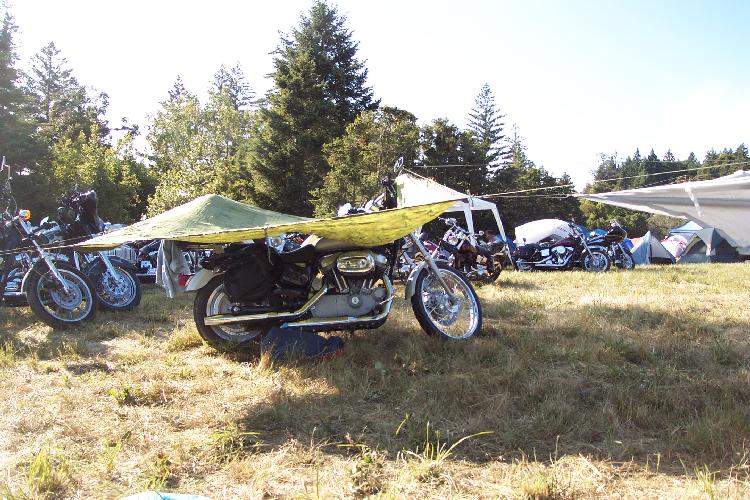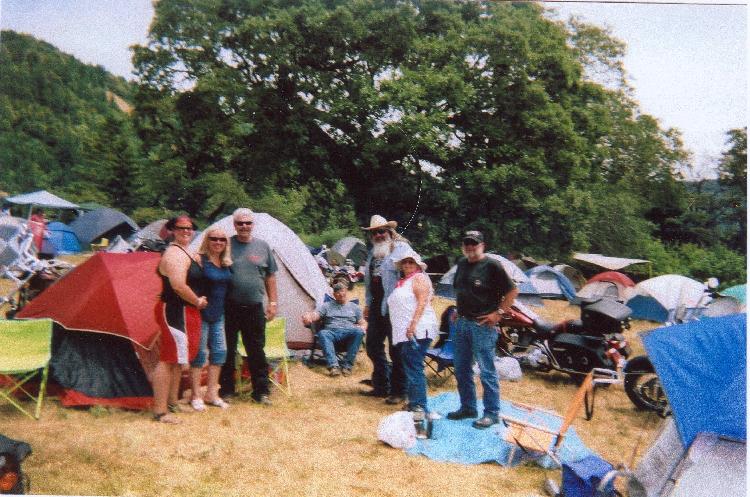 17NOV07: Mike's Germ-Lab-Box, Wyatt...
(brother of Sox and Roxi)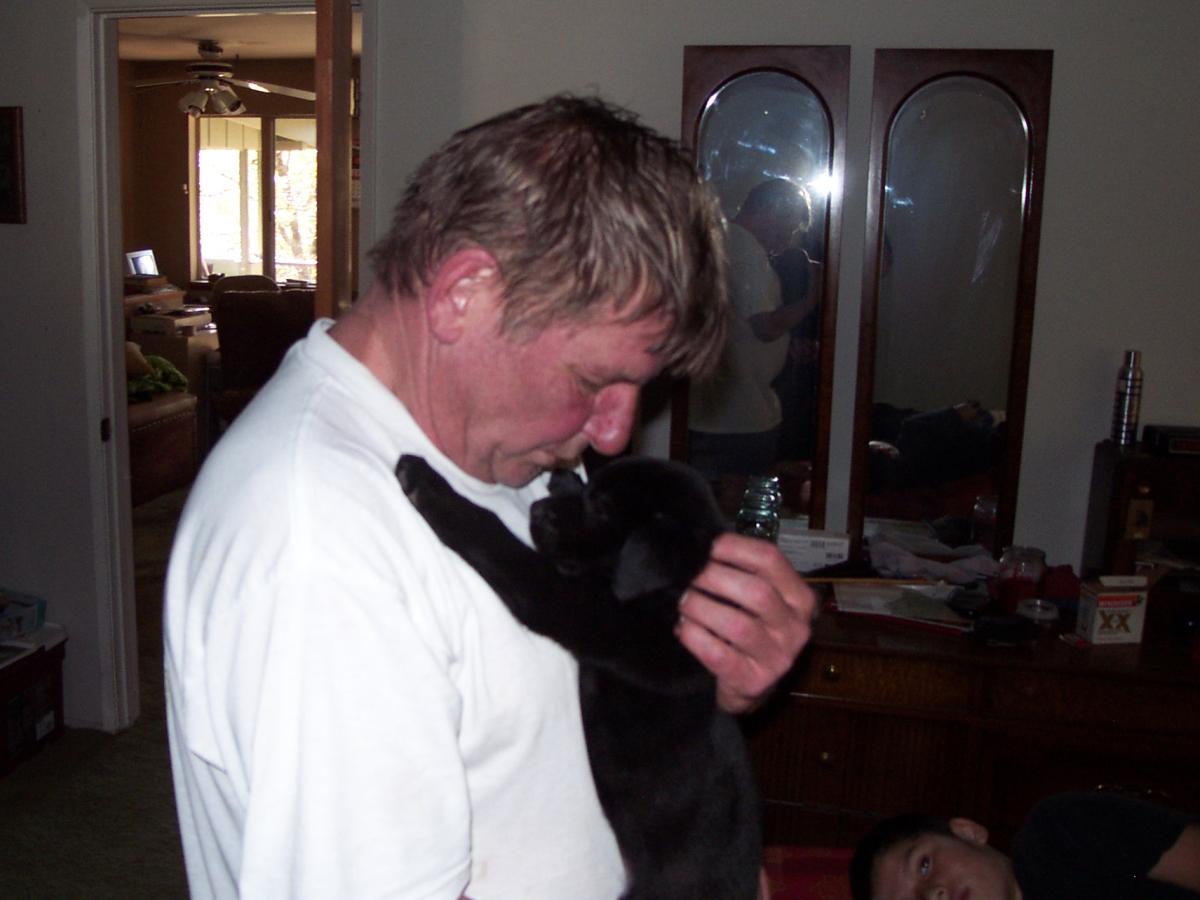 30MAR08: Daffodil Hill...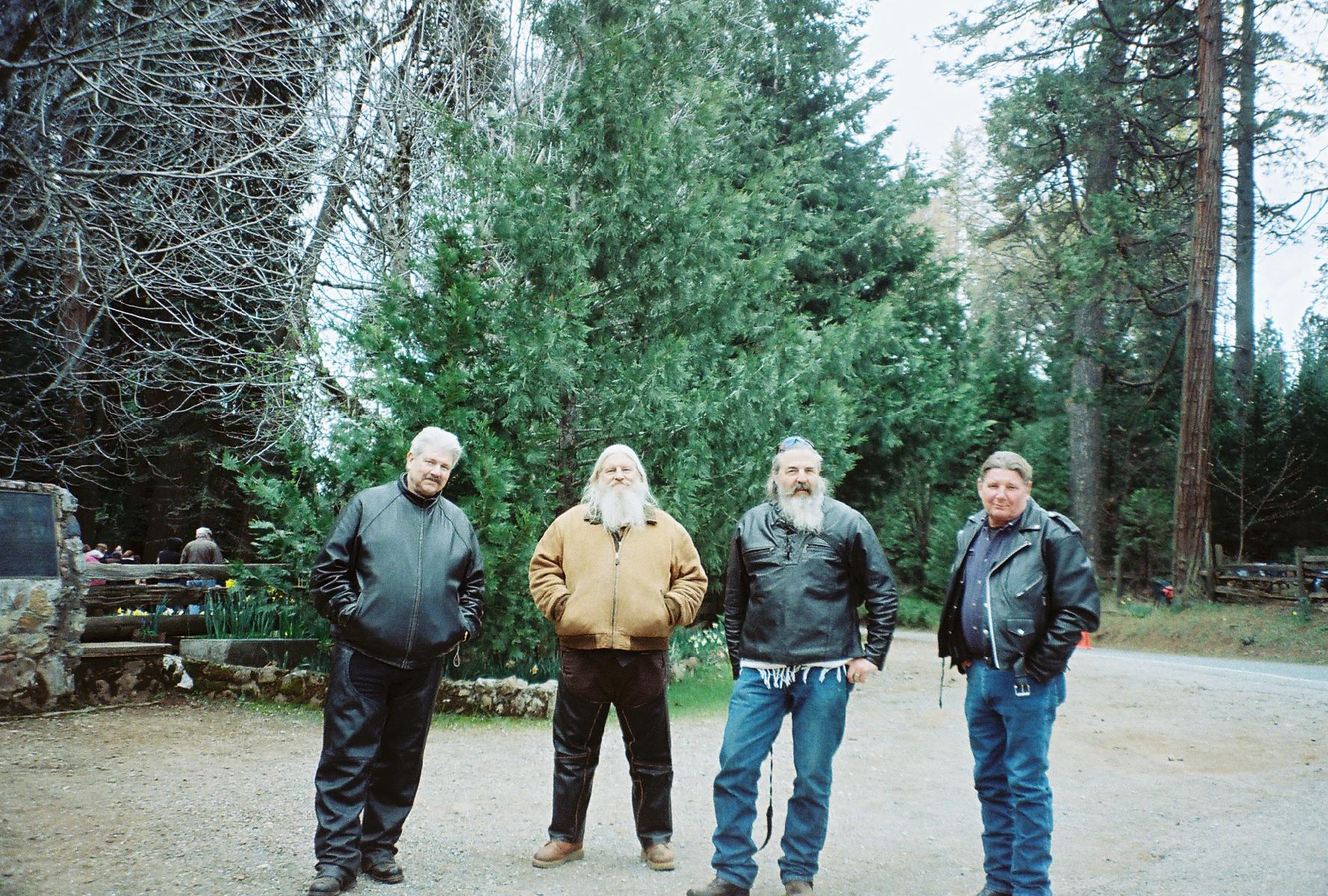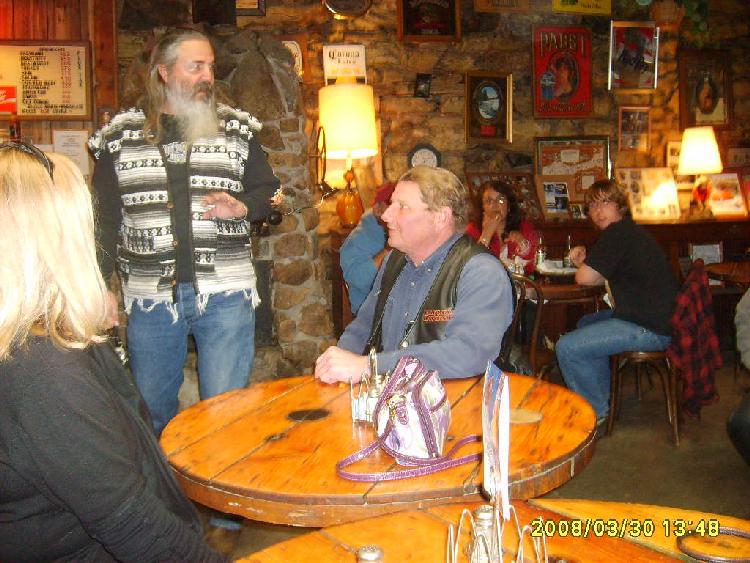 13JUN08: Redwood Run...
(Rusl & I gave Mike a Redwood Run ticket for his birthday)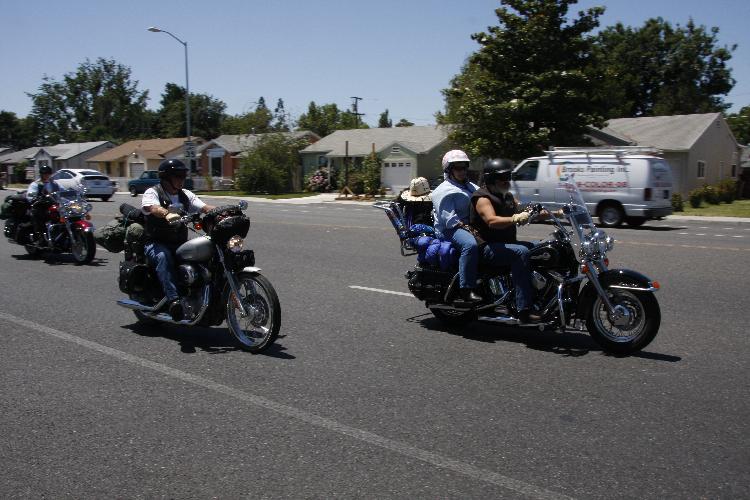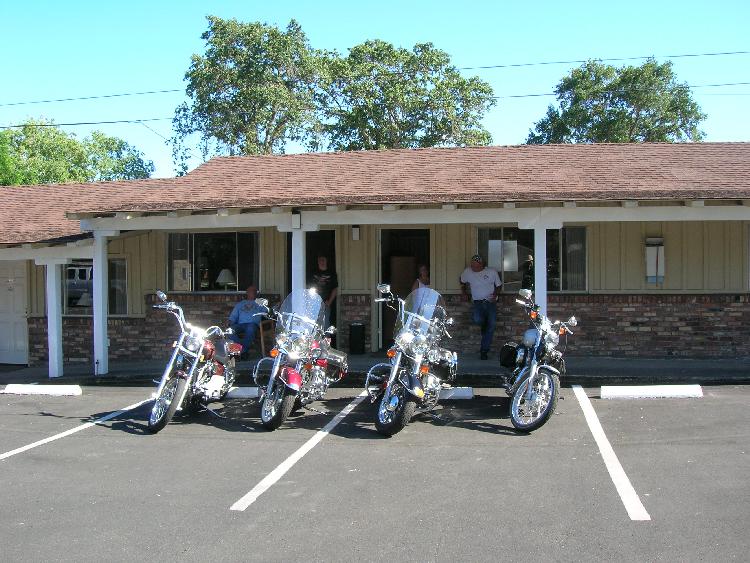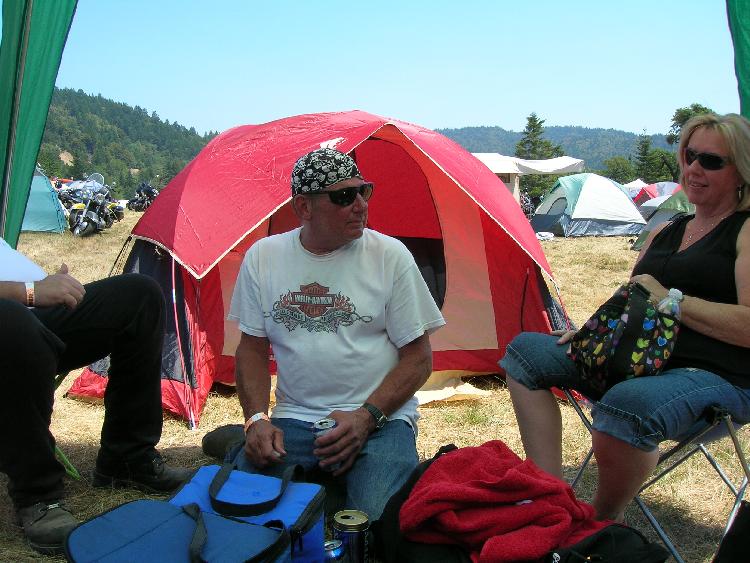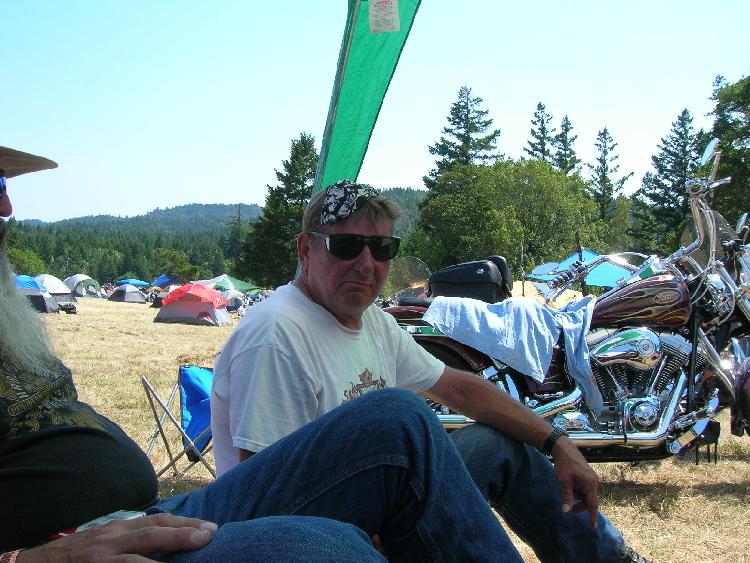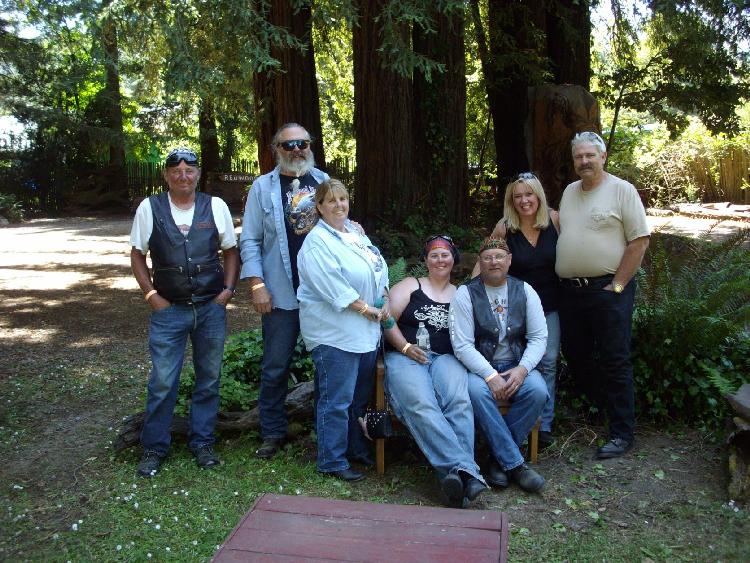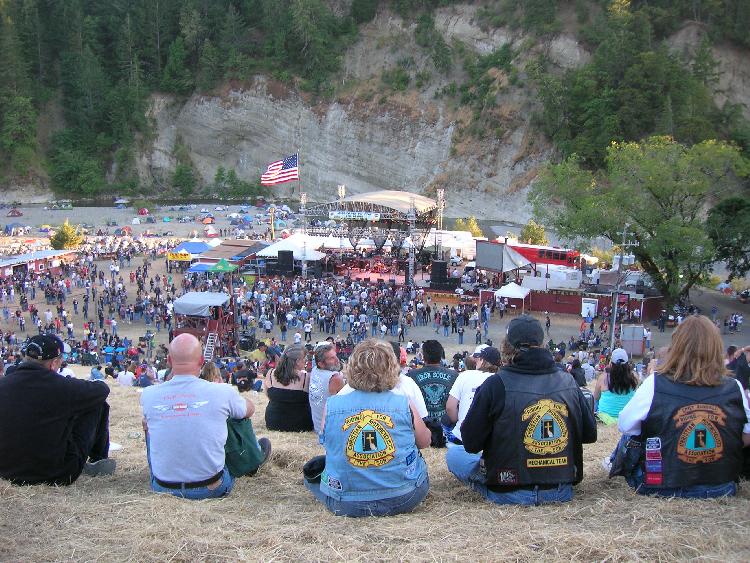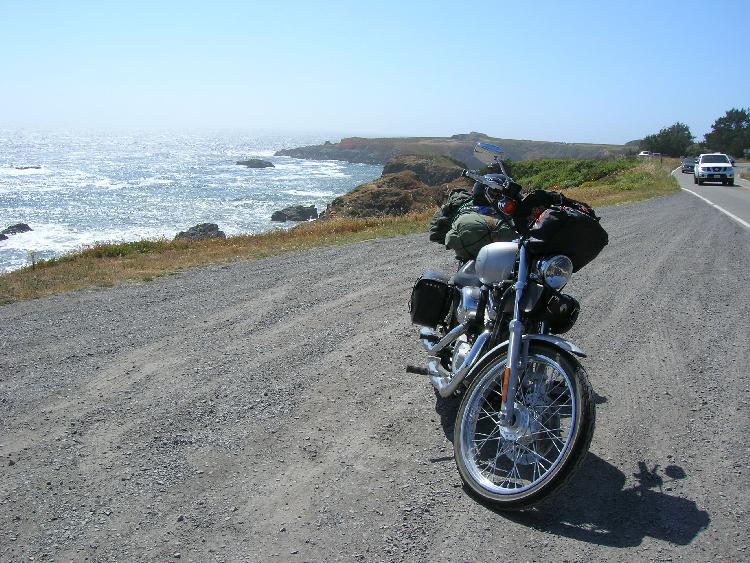 ... penny for your thoughts...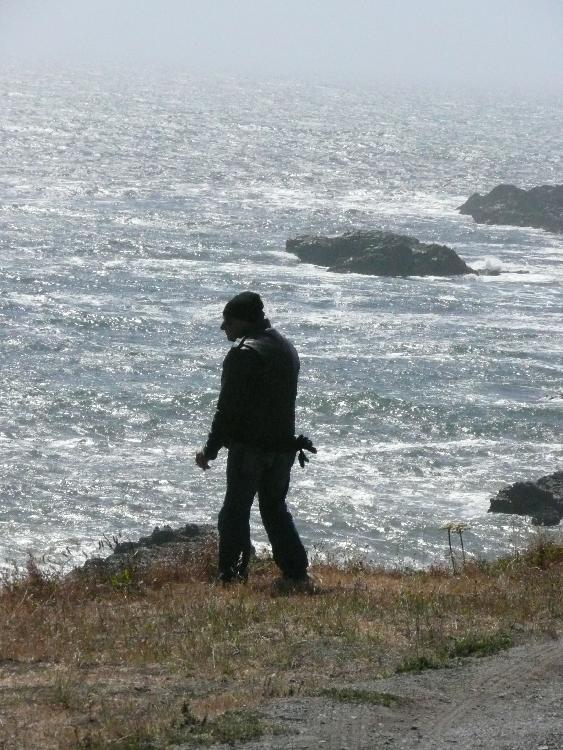 28JUN08: Snowline Hospice Run...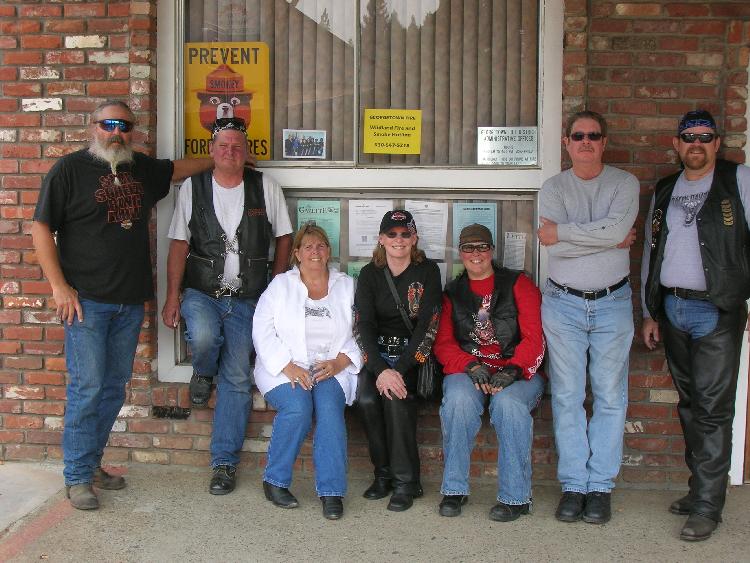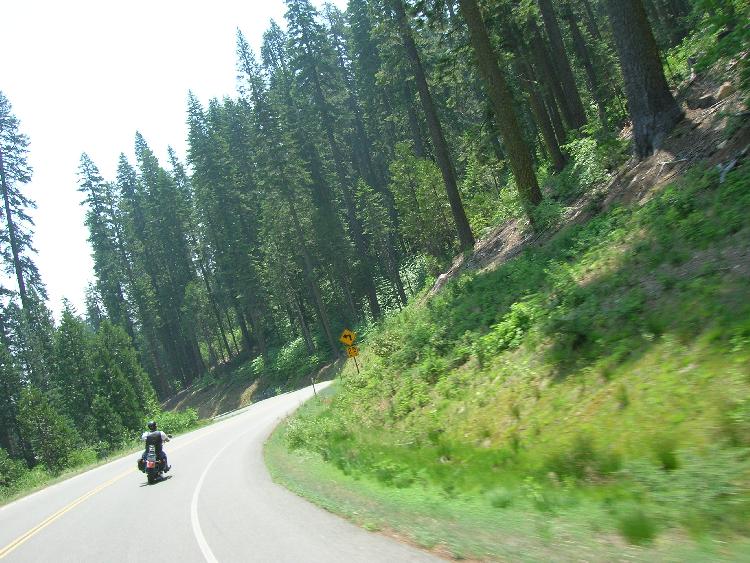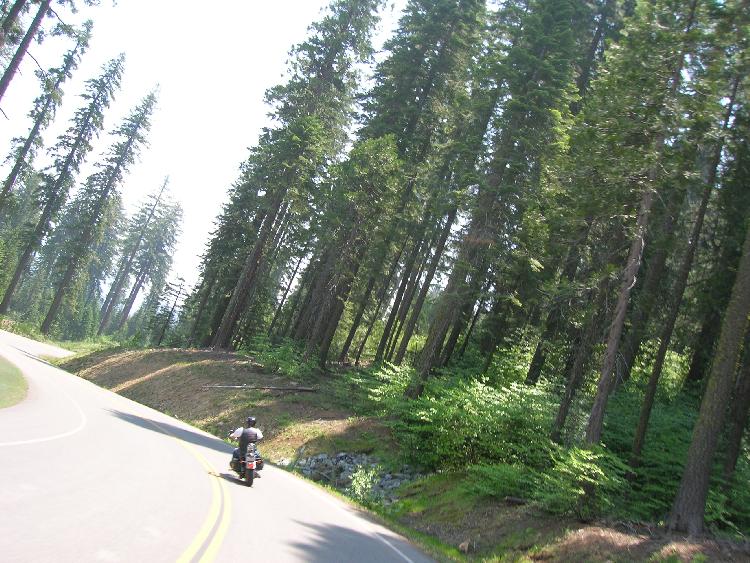 28NOV08: Bernie says "wakie wakie"...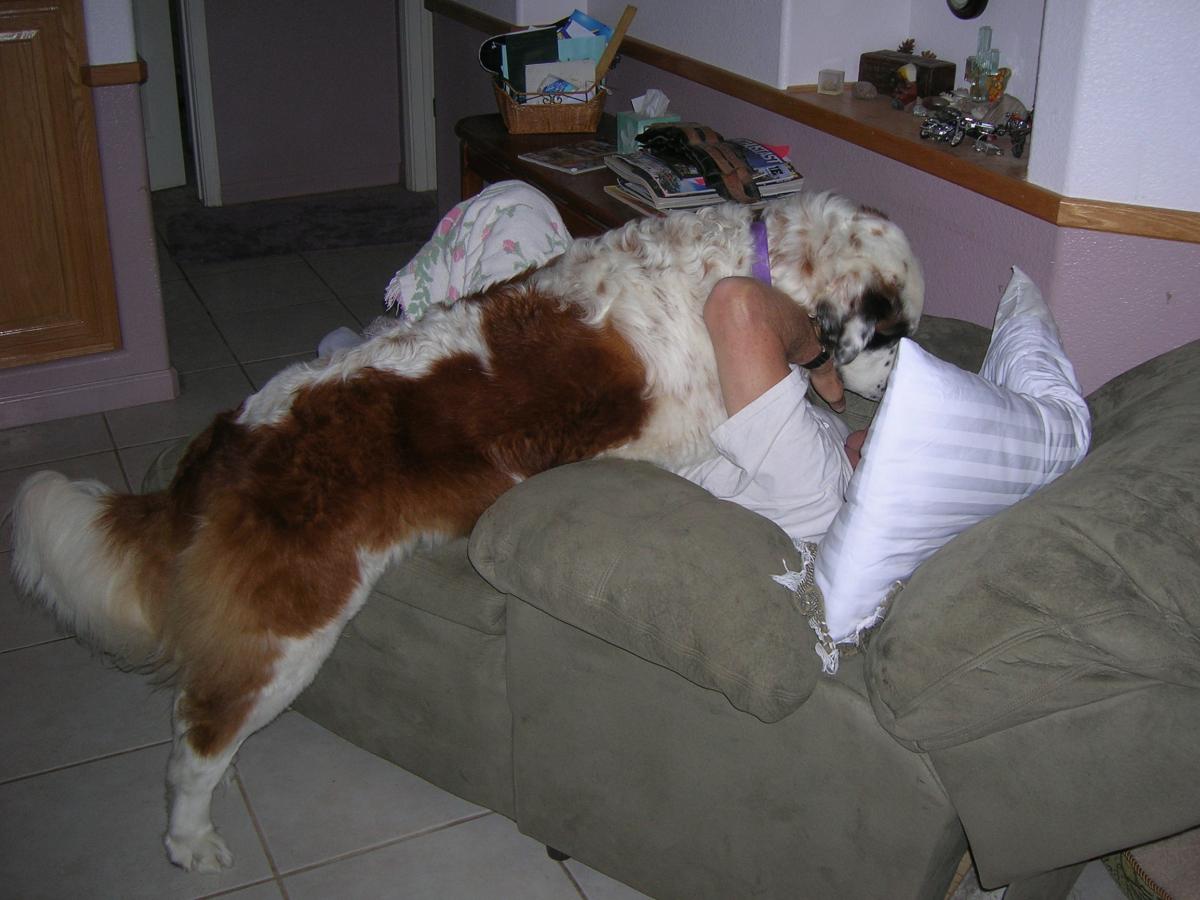 26DEC08: ring-a-ding-ding...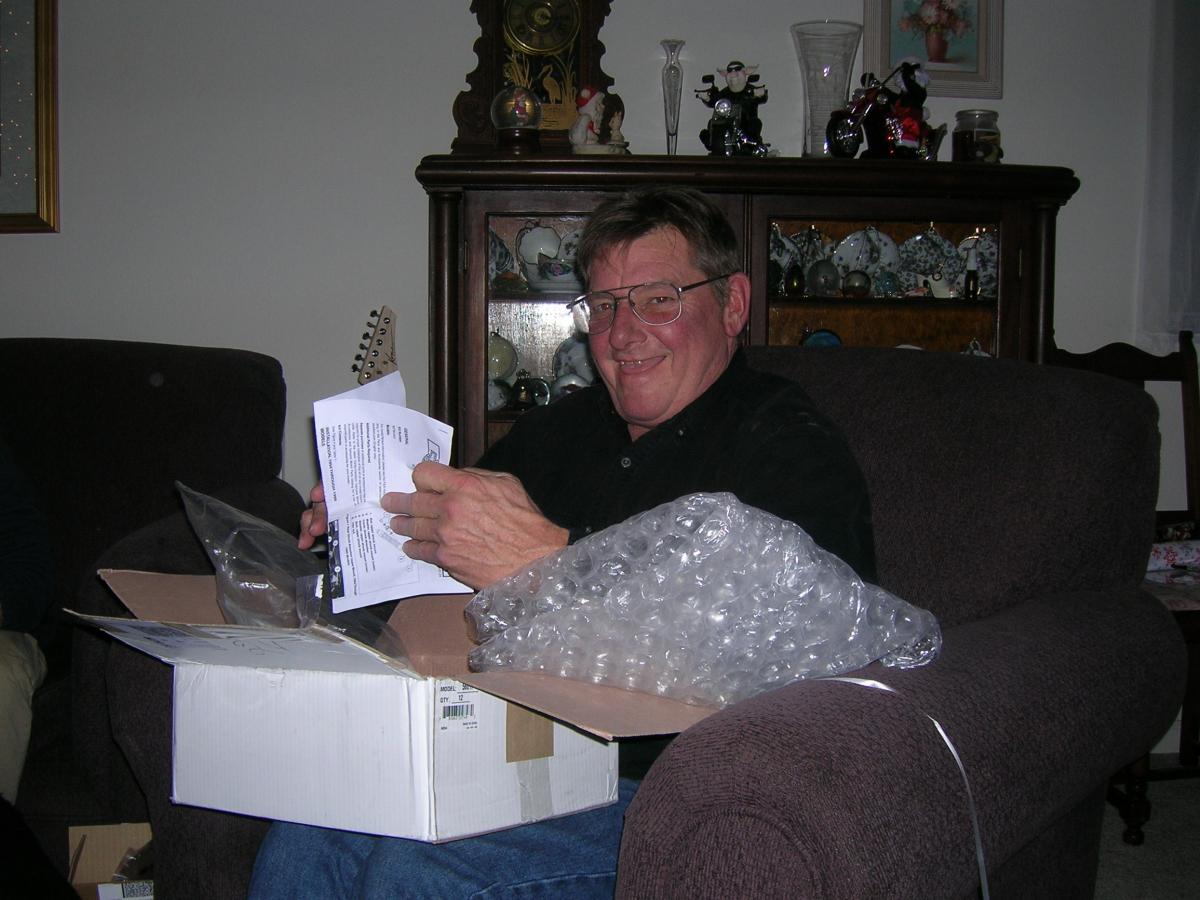 11JUN09: Redwood Run...
(Rusl & I gave Mike a Redwood Run ticket for his birthday)

... "do you have a license to drive that school bus???"...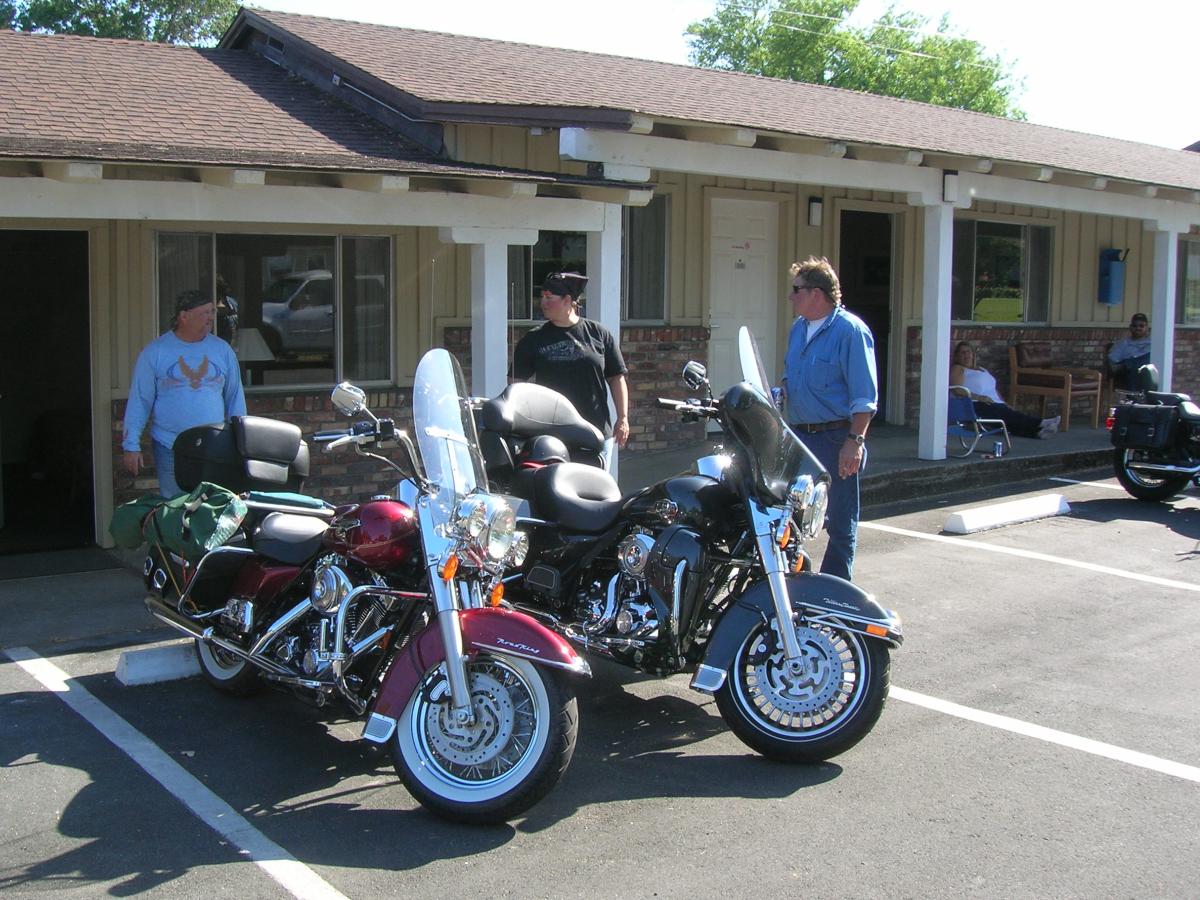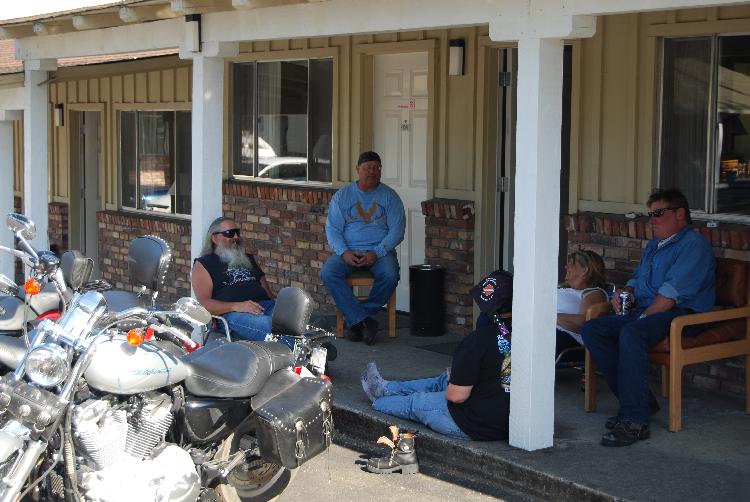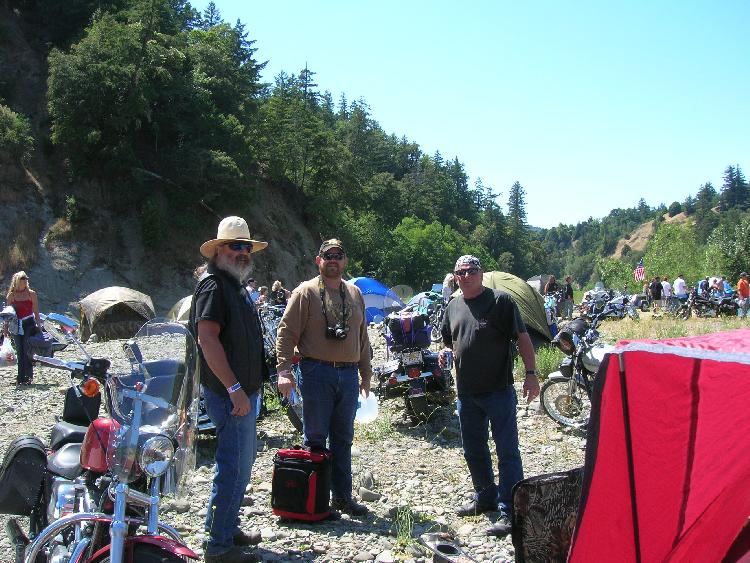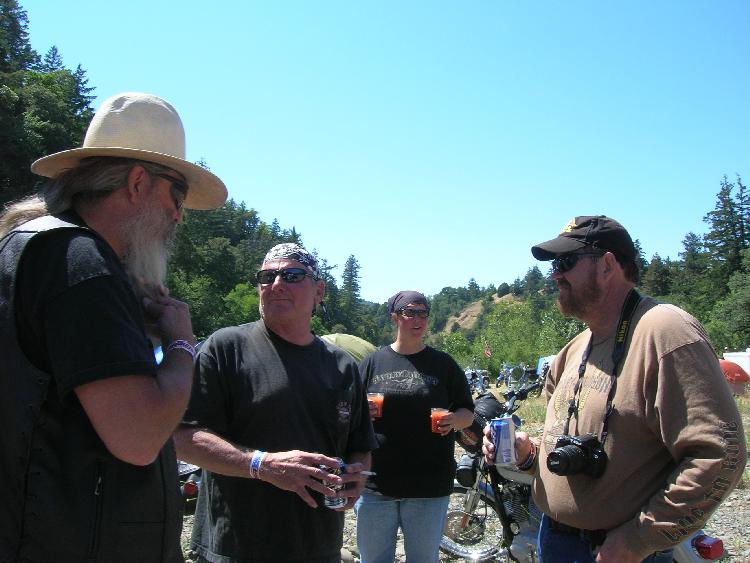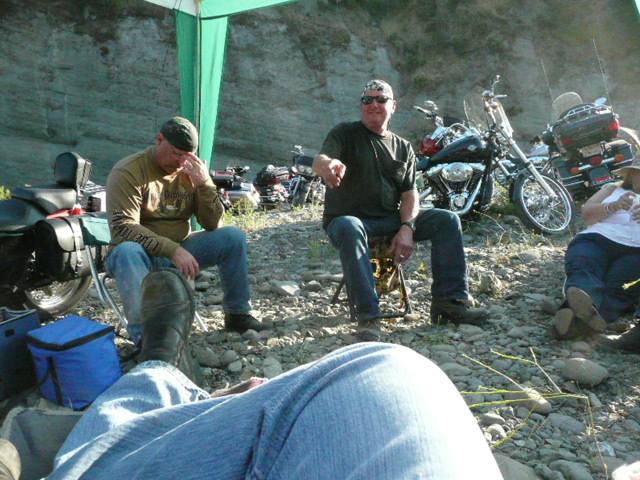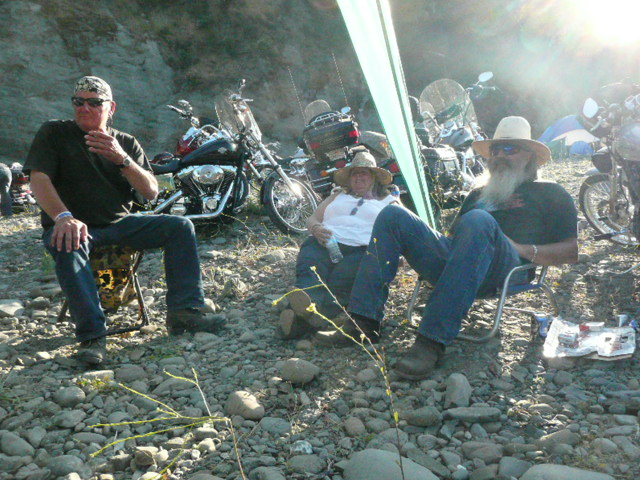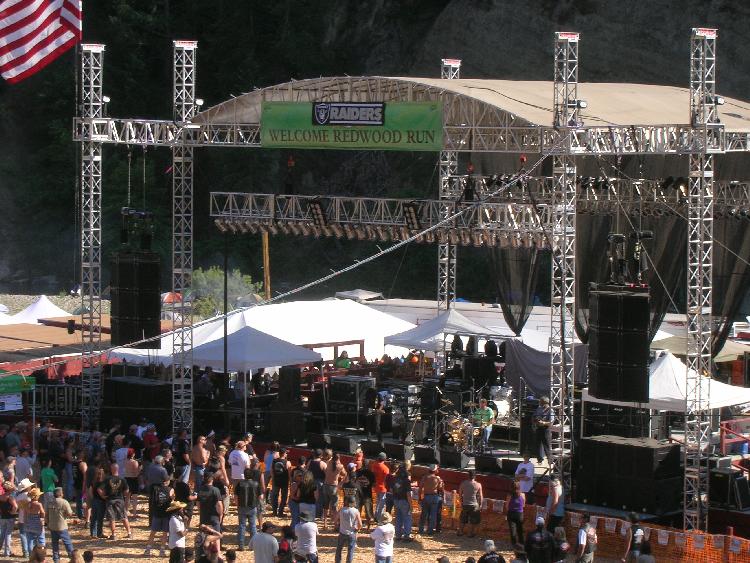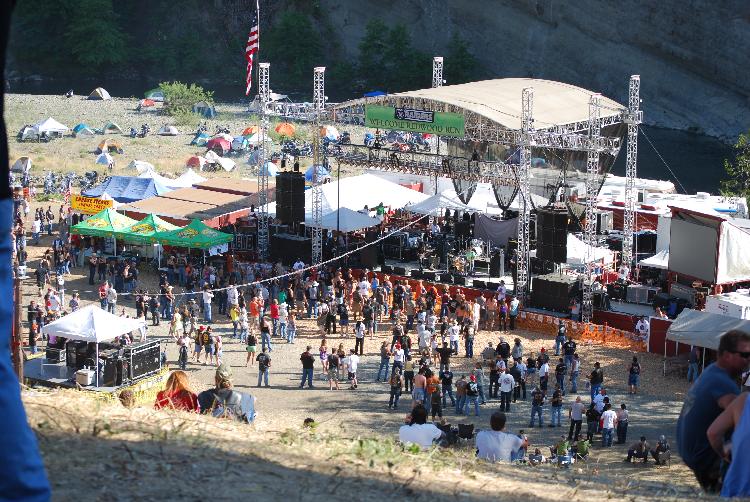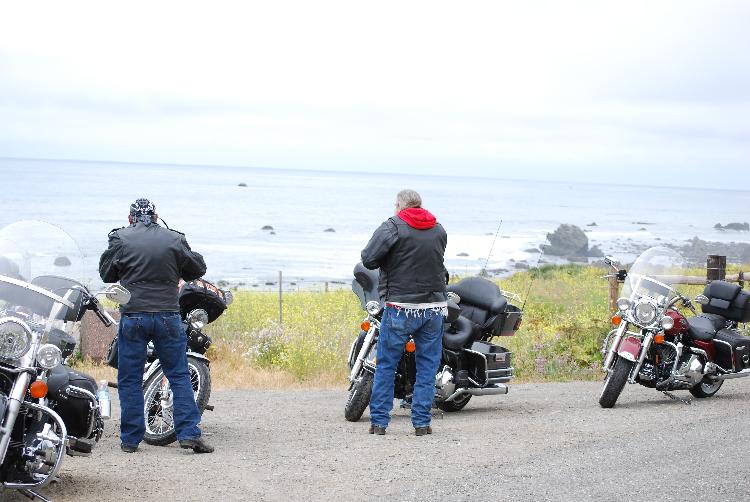 11JUL09: Snowline Hospice Run...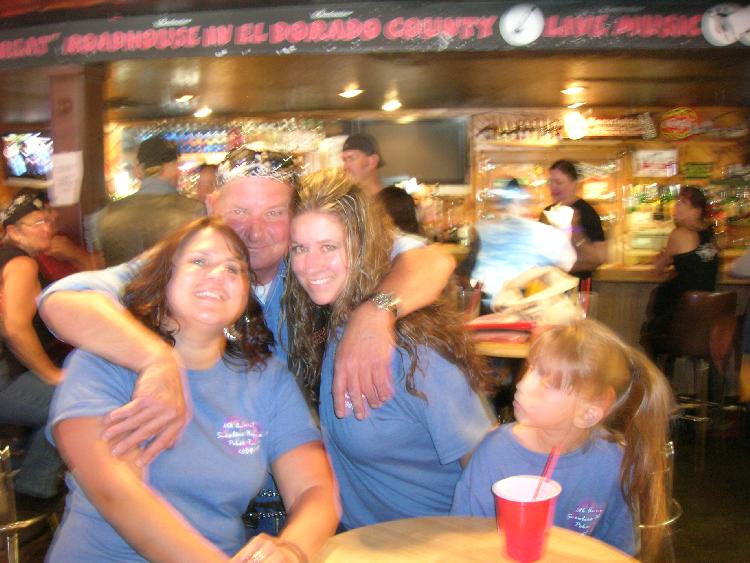 Michelle says:

Dad's thoughts on life...
"You can't come in without going out"
or
"If something's gonna get you, it's gonna get you"

Dad's thoughts on death...
"Kill 'em all but six"

Since he already served his time in Hell,
wherever he is now has got to be a thousand times better.

Here's to you brother...
(13JUN08: Redwood Run)